Surgery redevelopment update
Progress on the redevelopment of our surgery building at 37 St Mary's Street continues at a significant rate.
With the foundation work completed, our builders, SEH French, have begun the installation of the 'timber frame' structure of the new building. Our new building entrances are now visible, as are the outlines of various rooms on the ground floor.
Over the next few weeks, we expect to see this work continue into the first and second floors, giving us a far clearer outline of how our new building will appear.
This is a complex piece of work, as anyone passing by will have seen, with the very large crane and a number of loaded vehicles delivering building materials. We do apologise, if occasionally, the traffic is briefly held up as a large lorry turns in to the site.
We will continue to update you about the building work as it progresses.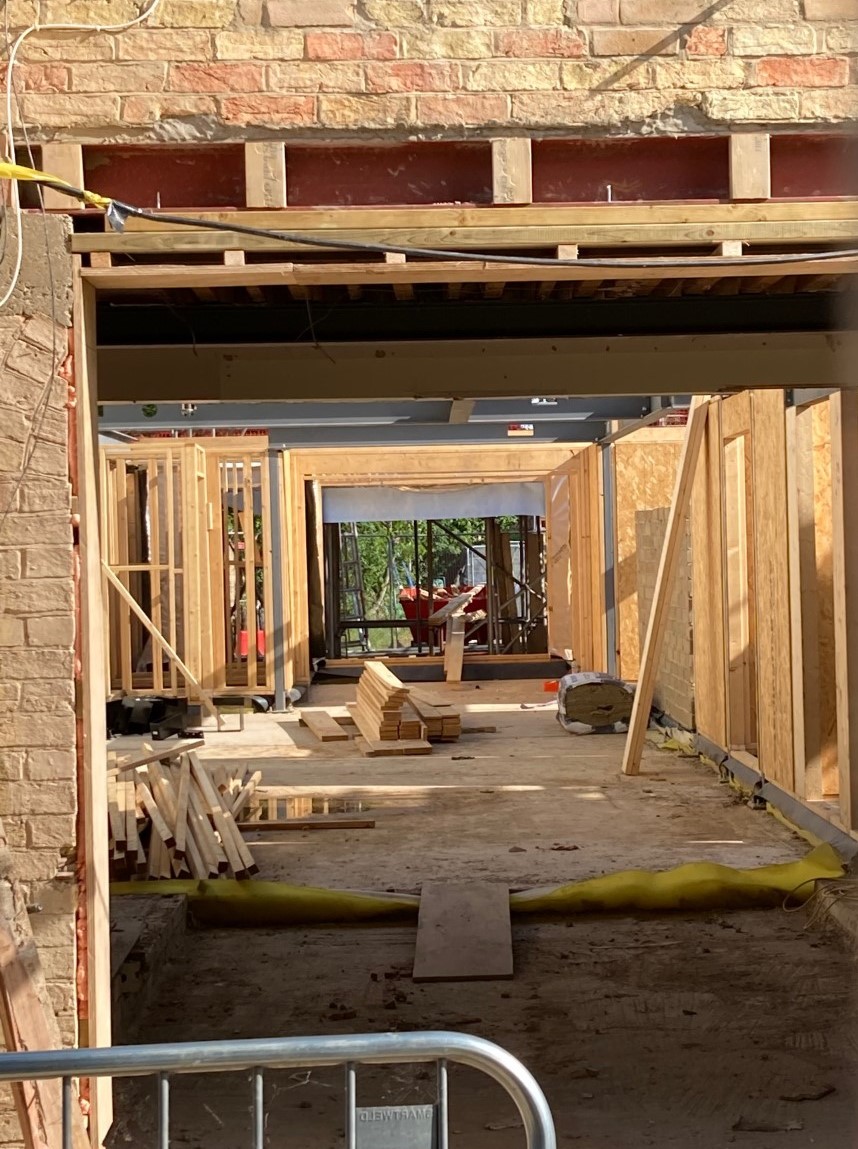 Follow us on Facebook to keep up-to-date with news from the surgery.